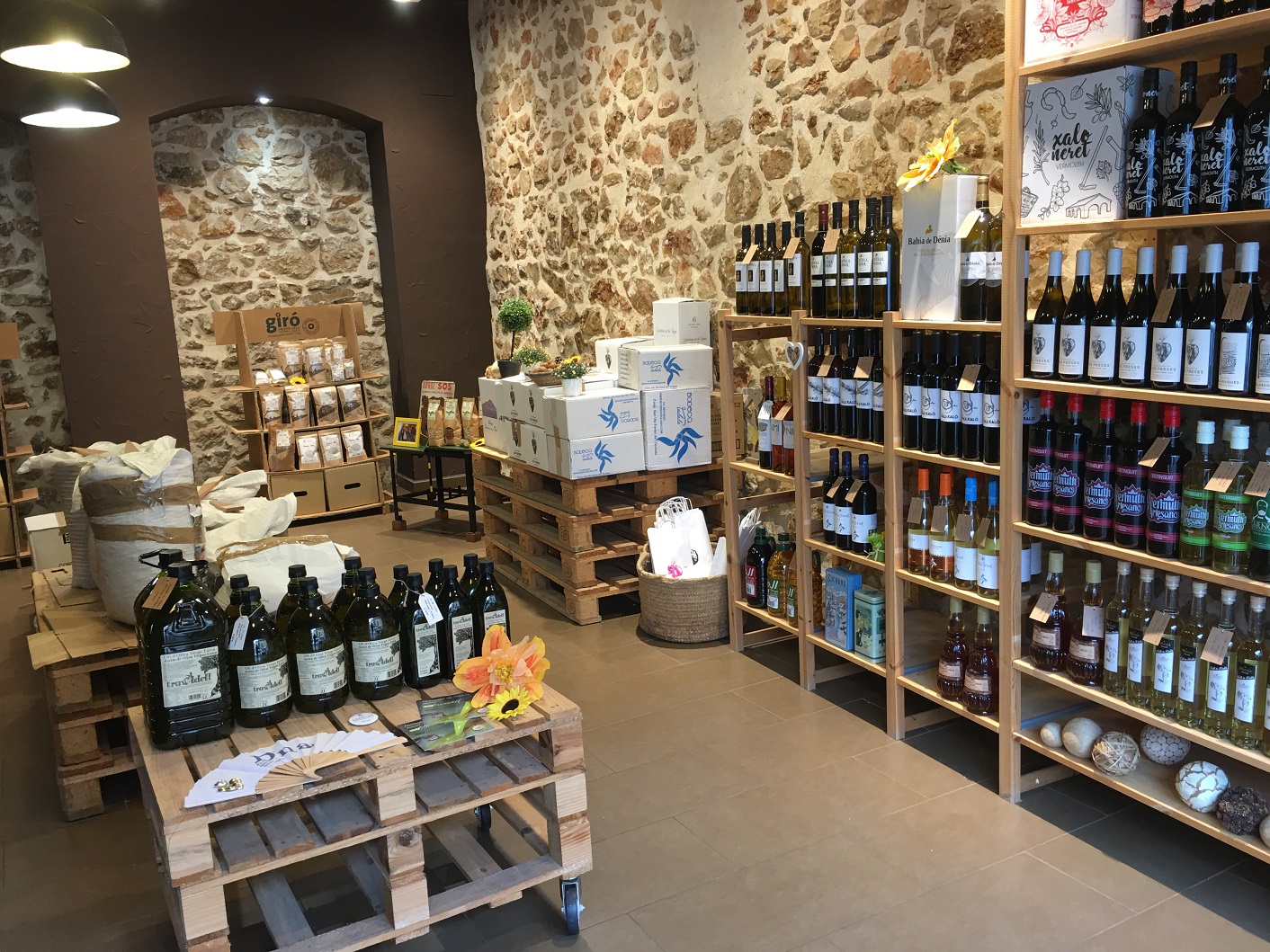 Monday to Friday 10-13h and 17-19h. Saturday 10-13h
Giró - Nuts, Legumes and Cereals
Commerce


GIRÓ is a shop specializing in nuts, legumes and cereals that opened in 2011. Our shop is located at 1 Camp Torres St, next to Valgamedios Square, where Falla Oeste is placed during the Fallas Festival every March. The shop is just 5 minutes walk from Denia's town centre.

Raisin production became the steadiest pillar of the economy across Marina Alta region in the 19th Century. Raisins were exported from the port of Dénia to countries like England, United States, Canada and France. Such a thriving economy increased the number of stores and shops specializing in selling agricultural products in bulk: almonds, corn, flour, peanuts... The "colmados" or grocer's irrupted in the streets of Dénia and the shop assistants behind the counters built the confidence that they had great knowledge on the produce they were selling.

In addition, in our shop an assistant, as in the past, delivers a personalized and dedicated service  for our customers by listening to their needs, doubts and concerns so we can advice them better. At Giró shop, you will find a wide range of products with guarantee of origin: nuts, legumes, flour, spices, cereals coated with chocolate or caramel, dehydrated fruits and vegetables, semolina, oils and wines. At Giro's, we work to offer you the best local produce rooted in the rich agri-food heritage from MARINA ALTA.